Posted on September 7, 2015
1st Meeting of Lusophones in Liverpool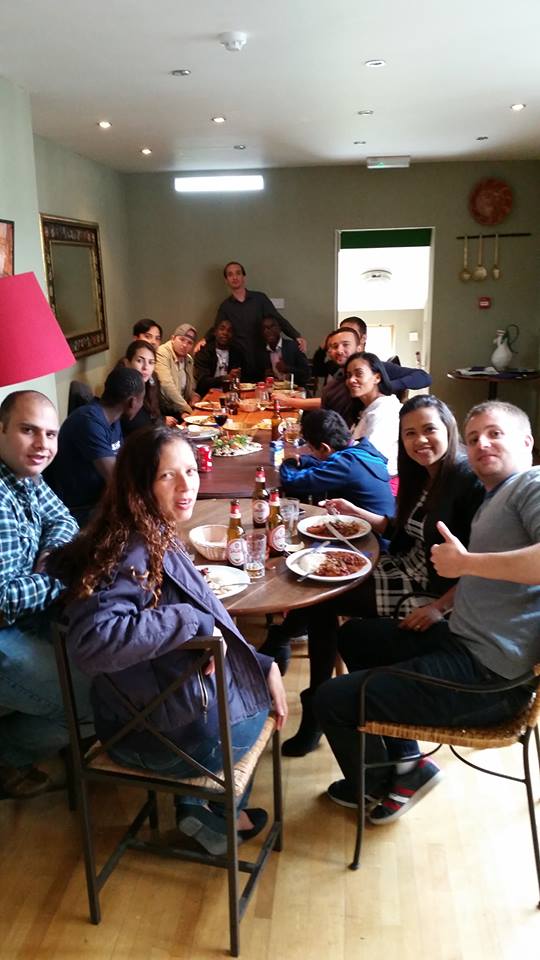 On the 6th of September 2015 the "Lusófonos" community of Liverpool (UK) joined together to celebrate their culture and language in a special event called "1o Encontro de Lusófonos em Liverpool" (1st Meeting of Lusophones in Liverpool). This meeting was organized by me and Pedro Almeida, who hosted the event at his restaurant, Café Porto, which is the only Portuguese restaurant in town (click here to visit Café Porto's website).
Brazilians, Portuguese, Angolans, Bissau-Guineans and also Portuguese language students had the opportunity to talk about their cultural and language differences, eat feijoada and bacalhau, listen to Brazilian live music, listen to literature reading and dance the Angolan Kizomba.
I took the opportunity to launch my book (Três Histórias Diferentes para Aprender Português) and also to record in audio the different accents that we had in our meeting and make them available here. Below you can compare some different Portuguese accents, all saying the same phrase:
"Eu gosto muito de falar português, comer feijoada e bacalhau e festejar com meus amigos."
Audio 1: São Paulo, SP, Brazil
Audio 2: Rio de Janeiro, Brazil
Audio 3: Rio de Janeiro, Brazil

Audio 4: Canindé, Ceará, Brazil

Audio 5: São Paulo, SP, Brazil
Audio 6: Curitiba, PA, Brazil
Audio 7: Lisboa, Portugal

Audio 8: Porto, Portugal
Audio 9: Luanda, Angola

Audio 10: Luanda, Angola
You can see that there is a great difference in our accents, especially on the letters "D" and "S".
We hope to be organizing more events like this soon. Keep checking Português Azul, follow this blog (RSS) or join our Facebook page: Learn Portuguese (Português Azul): https://www.facebook.com/groups/portuguesazul/
Also, the Brazilian community of Liverpool can be found at:
https://www.facebook.com/BrasileirosLiverpool